Vernon Recycling Services
Venture Training Programs

recycle depot
The Venture Recycling Depot program is a community partnership program that provides the public with a designated collection site to dispose of household recyclables and electronic items.
Cycle cycle
The Cycle Cycle program, in partnership with the Vernon RCMP, utilize bikes that are found throughout the community where trained employees and participants provide affordable bicycles in Vernon.
bottle depot
Venture Bottle Depot is a community business that provides participants with training opportunity to build their employment skills by assisting community members to sort their beverage containers and recyclables.
Environmental Stewardship
Recycling BC, the Regional District of North Okanagan, and the City of Vernon have recognized Venture Training for their excellence and leadership in environmental stewardship and sustainability. We are proud of our environmental honours and continue to strive to serve and lead our community to create a healthier environment for everyone.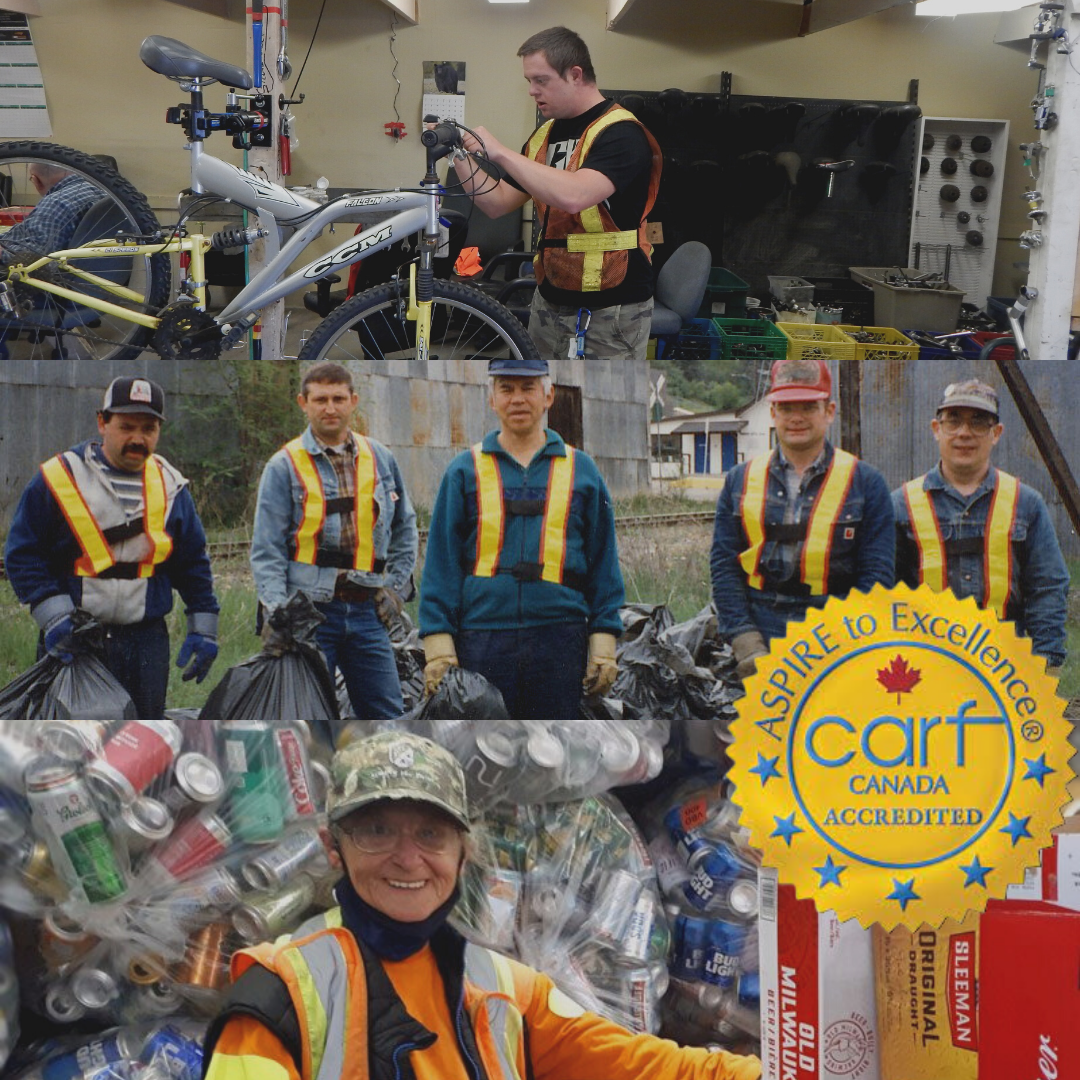 About Us
Vernon and District Association for Community Living (VDACL) is a non-profit organization that believes people with developmental disabilities are individuals with the same rights as any other person. We are committed to helping our participants reach their fullest potential regarding their independence and community involvement.
VDACL is proud to have received our sixth three-year CARF accreditation, which is the highest level of excellence in our industry
Turning disabilities into abilities since 1955
OUr Vision
We envision a community where people with developmental disabilities are accepted and respected.
Our Philosophy
We believe that people with developmental disabilities are individuals in their desires, needs, abilities and gifts as any cross-section of society. According to their wishes, the Association is committed to helping people with special needs achieve the fullest possible independence and community participation.
Our Mission
We advocate on behalf of and provide quality programs and services to people with developmental disabilities.
VENTURE TRAINING
Check out our main website to learn more about us!